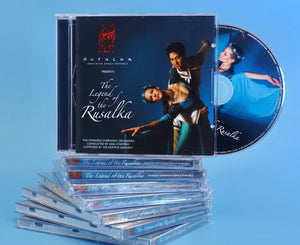 The Legend of Rusalka CD
Ukrainian culture is steeped with tales of spirits that live in the mountains, forests and streams of Ukraine. One such spirit is the Rusalka - a beautiful, mythical, and mischievous water nymph, who emerges from her watery world but once a year on a quest to end the longing in her heart.
Dive into the Legend of Rusalka with this 12 track soundtrack by the Winnipeg Symphony Orchestra.